På ARTsy temaet har vi jobbet med Alkohol blekk. Med Alkohol blekk kan du lage fargerike bakgrunner på glossy kartong. Mønsteret på bakgrunnen blir forskjellig alt etter hvilken måte du påfører alkohol blekket på. Mest kjent er kanskje Ranger sitt Alkholblekk - Adirondack, men det finnes i andre varianter som Pinata Color og Studio 2. Du kan også bruke Alkohol blekk på glass, plast og metall.
The ARTsy team have been working with Alcohol inks to create great colorful backgrounds. To create backgrounds you use Alcohol ink on glossy cardstock. The "pattern" on your background become different every single time depending on how you apply the alcohol ink. Ranger are maybe the more well known company making Adirondack Alcohol inks, but there are other brands like Pinata Color and Studio 2. Alcohol inks can also be used on glass, plastic and metal.
Silje's cards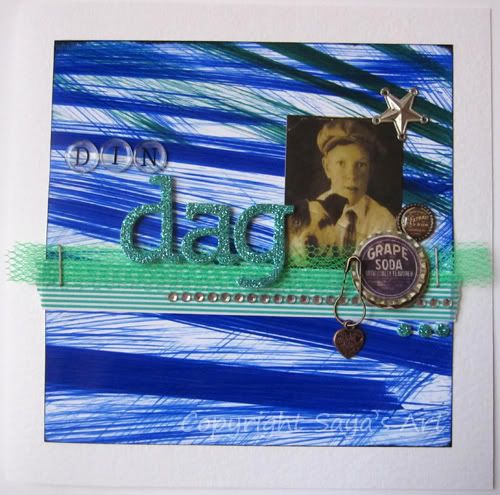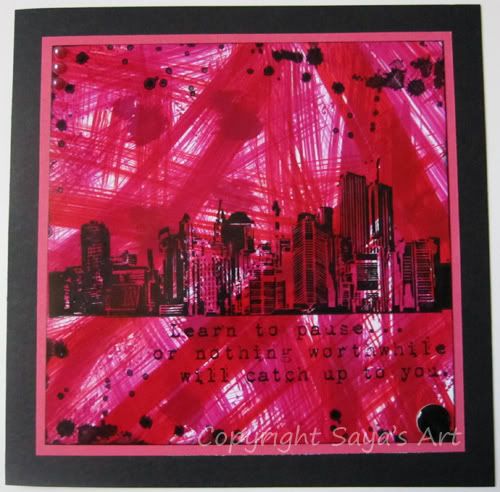 Inger's cards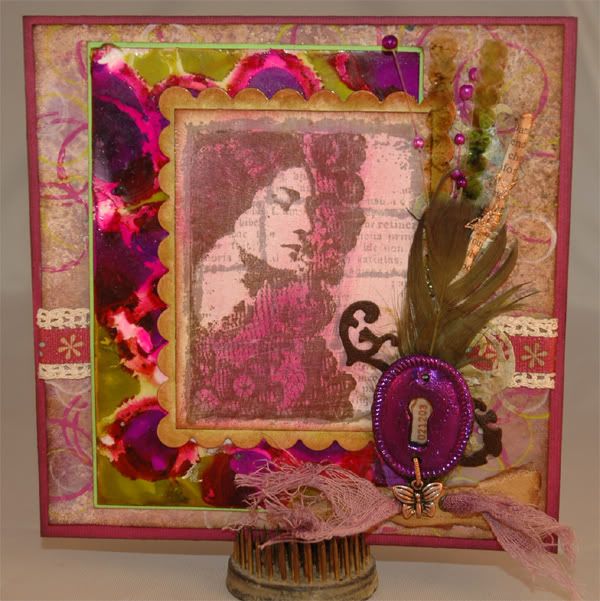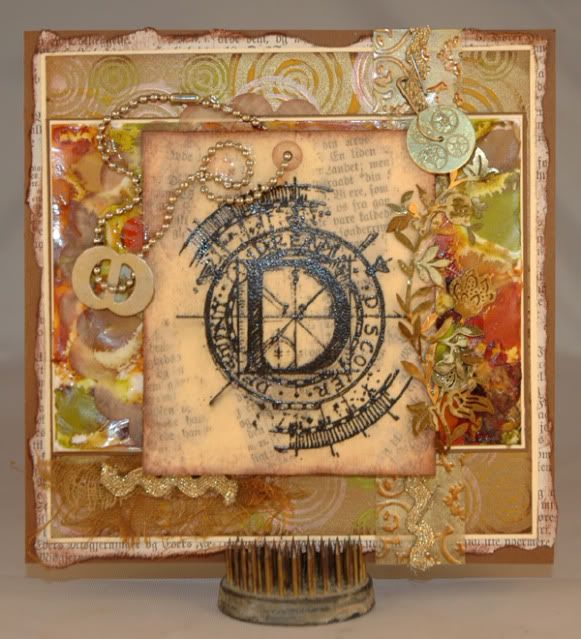 Yvonne's cards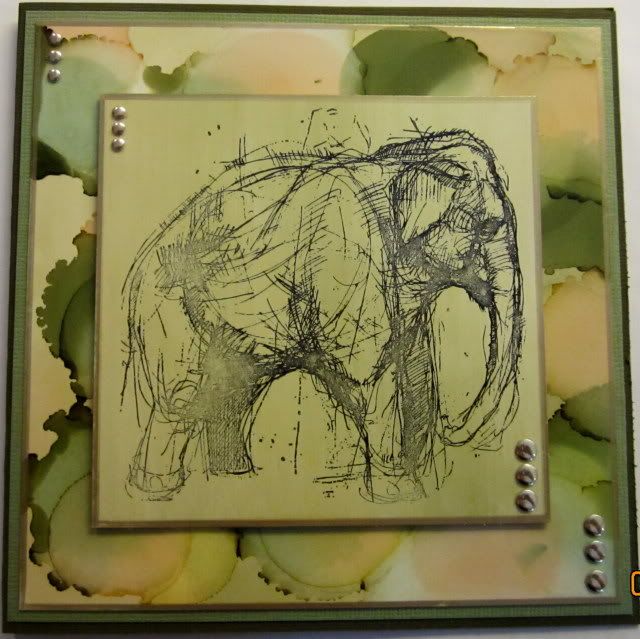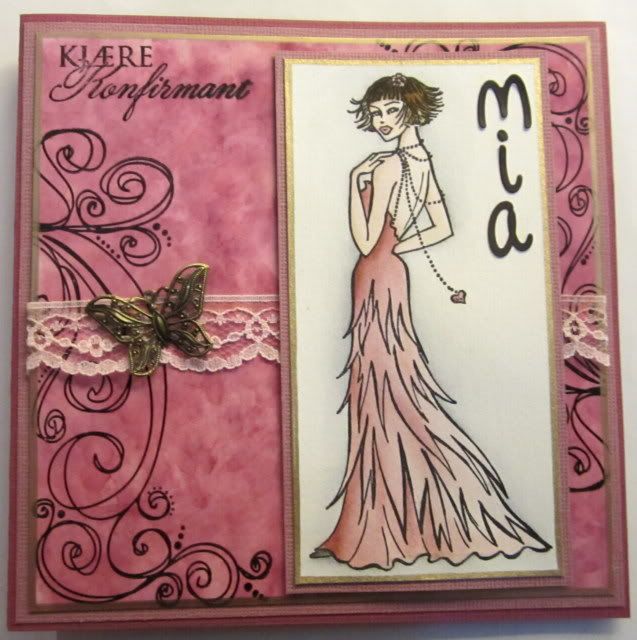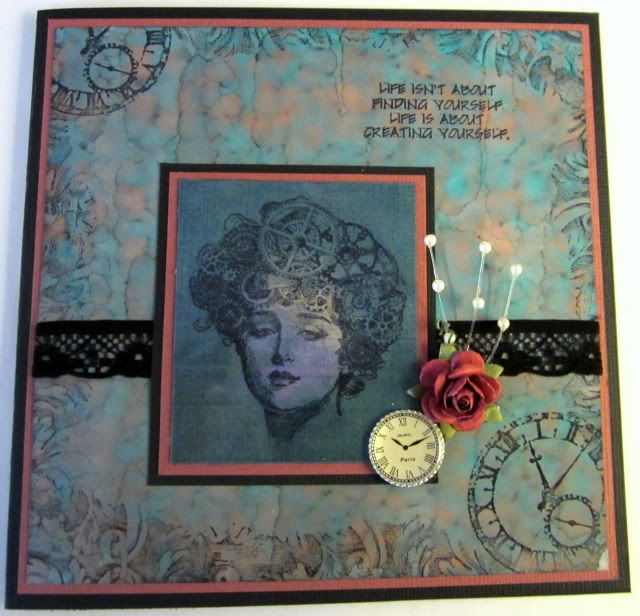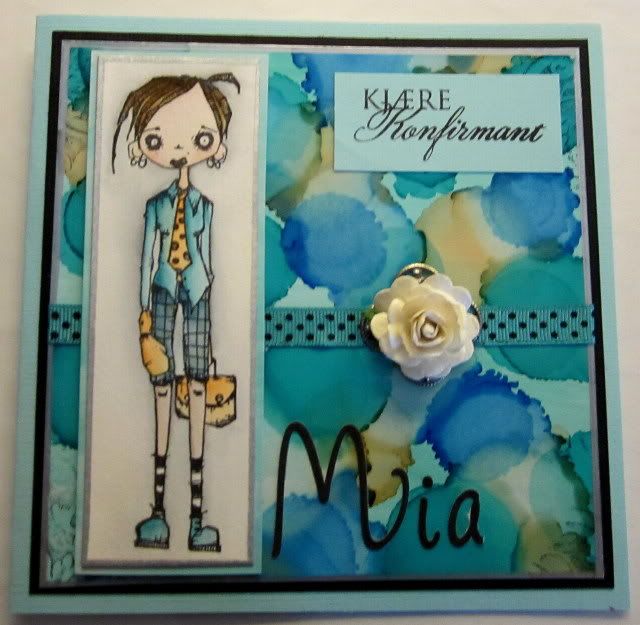 Vi håper du ble inspirert til å bruke Alkohol blekk på dine kreative prosjekter! Legg gjerne igjen en link til noe du har laget eller en liten hilsen. Det setter vi stor pris på!
We hope you did get some inspiration to try out Alcohol inks on your creative projects! Please feel free to leave a link to your project or leave a comment!